Enjoy your stay in Virginia in true Renaissance style at the stunning Portsmouth-Norfolk Waterfront Hotel.
Their picturesque harbor-side location is matched by tasteful modern interiors and spacious, comfortable guest rooms.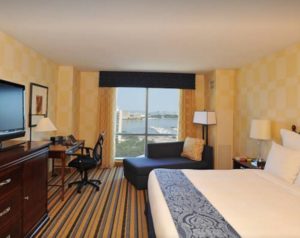 Above the rooms, you'll find our sumptuous 24,000-square-foot Portsmouth Ballroom, with a lavish terrace overlooking the harbor and riverside walkways.
It's the perfect spot to enjoy a drink before heading to our signature Foggy Point Bar and Grill for a delicious dinner.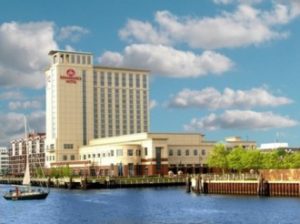 The strategic location will help you make the most of your stay in Portsmouth, whether you want to visit the Norfolk Naval Base, take a walk by the river or enjoy one of the many bars and restaurants in this charming Virginia locale.
A group rate has been arranged at the Renaissance Portsmouth-Norfolk Waterfront Hotel for the 2017 National Appliance Service Convention .
Book online to secure the nightly group rate of $115. Space is limited; we encourage you to book early.