Things to do in Portsmouth, VA
Courtesy of portsvacation.com
One visit to Portsmouth, Virginia and you'll be hooked. Amble along our famous Seawall. Stroll through three centuries of historic neighborhoods.
Go antiquing. Enjoy unique shops. Take in some art. Stand inside a giant soap bubble at the largest children's museum in the state.
And did we mention that Portsmouth is home to some of the most delightful restaurants in the region?
Many of Portsmouth's attractions are clustered within easy walking distance of each other, making it the perfect place to spend a day. And with its central location, it's easy to get to – just a quick ferry ride from downtown Norfolk, a just minutes from Virginia Beach, and Colonial Williamsburg.
The place for Family Fun
Historic Olde Towne Portsmouth's unique specialty stores and restaurants make it an enjoyable place to spend the day. But Olde Towne is more than just a pleasant place to take a stroll. It is home to major attractions that delight the whole family.
For more places to visit please visit  http://portsvacation.com/things-to-do/
Norfolk, VA
From the hotel you can get to Norfolk in matter of minutes!  Riding the Elizabeth River Ferry.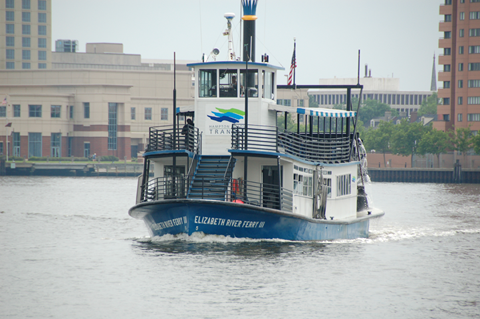 Three 150-passenger ferries operate on the Elizabeth River between Norfolk and Portsmouth. They travel between North Landing and High Street in Portsmouth and the Waterside festival marketplace in downtown Norfolk. They're fast, economical and offer a unique view of the river and the waterfront.
Ferries operate every 30 minutes with 15-minute service during the summer at peak times on weekends. Schedules are subject to change based on operating situations (weather, mechanical problems, etc.). The ferry is wheelchair accessible and allows boarding passengers to walk on with their bicycles.
As soon as you arrive Norfolk by Ferry or car, you will find an ocean of entertainment options to choose from.
For Dinning please visit  https://www.downtownnorfolk.org/explore/dining
For Local Attractions https://www.downtownnorfolk.org/explore/attractions
Battleship Wisconsin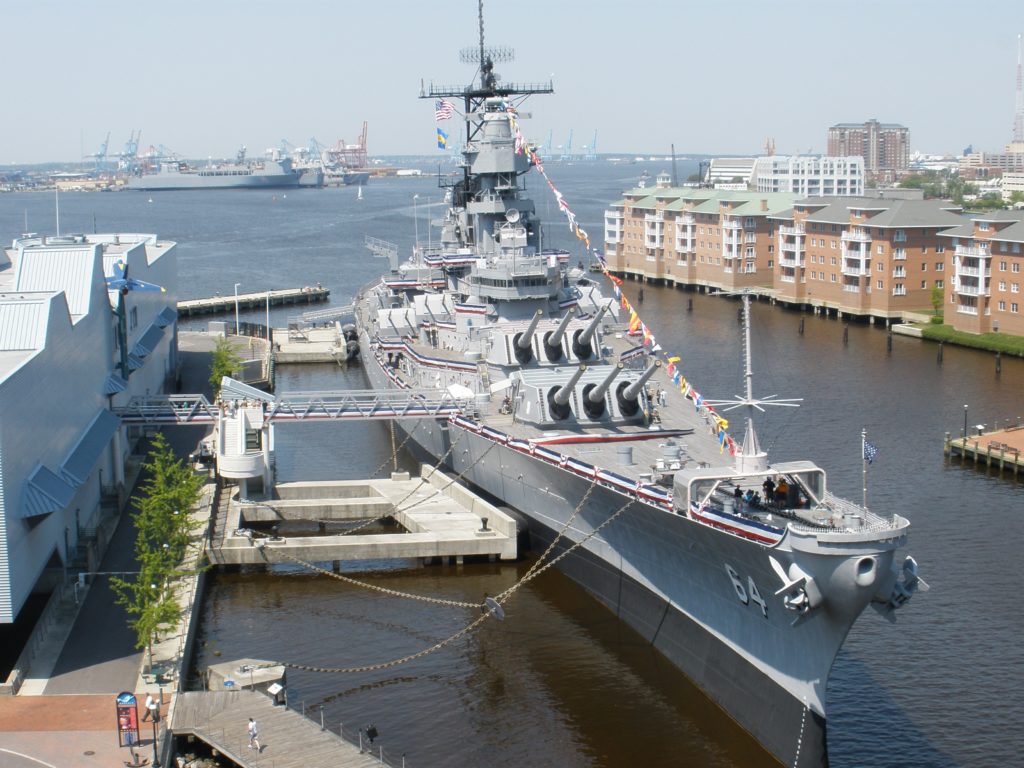 Berthed at Nauticus, the Battleship Wisconsin is one of the largest and last battleships ever built by the U.S. Navy. Explore its deck through a self-guided tour or, with an additional charge, our guided Topside Tour that will take you back in time to experience this majestic ship that earned five battle stars during WW II.