Check out our line up for last year's Event! We assure you this 2018 will be Spectacular!
PSA has the honor to announce that LT (retired) Jason Redman will be the keynote speaker at NASC 2017.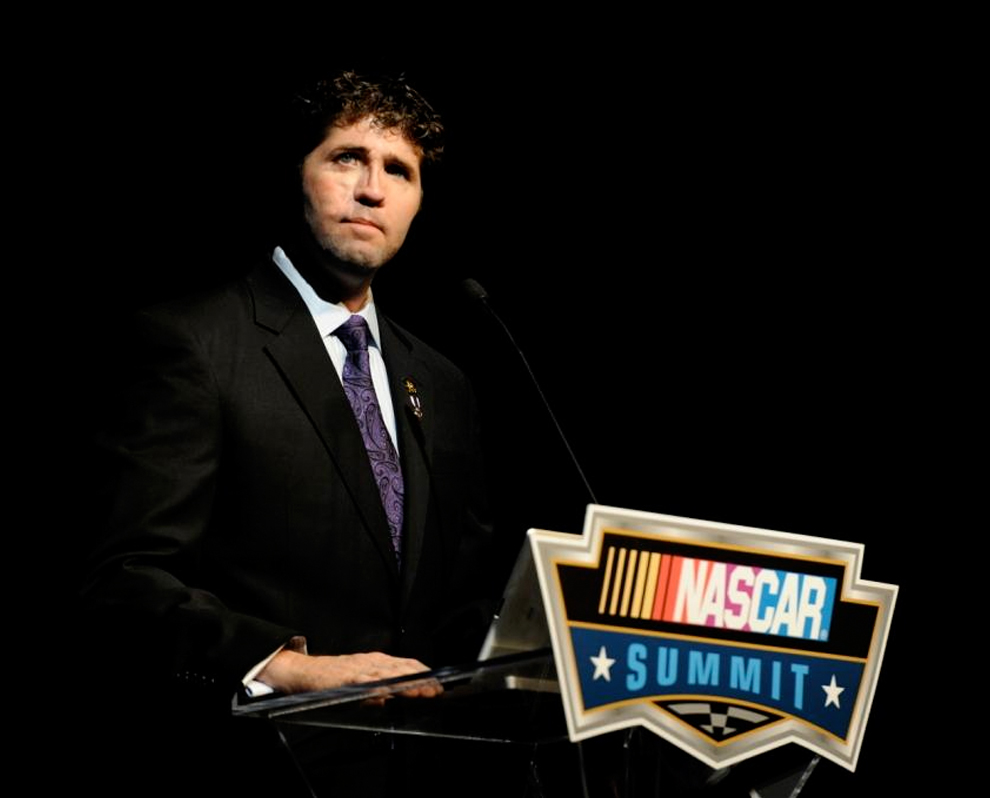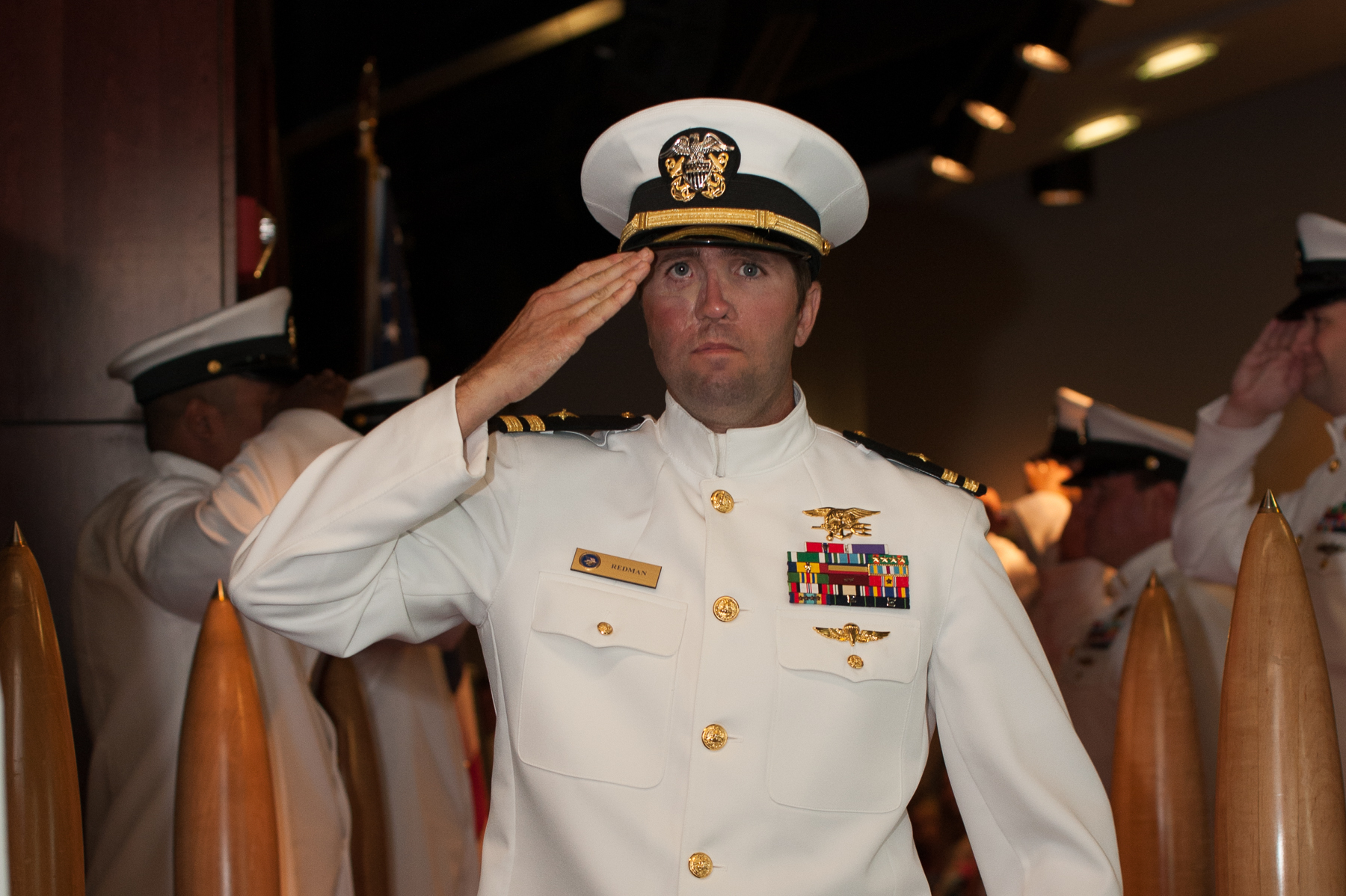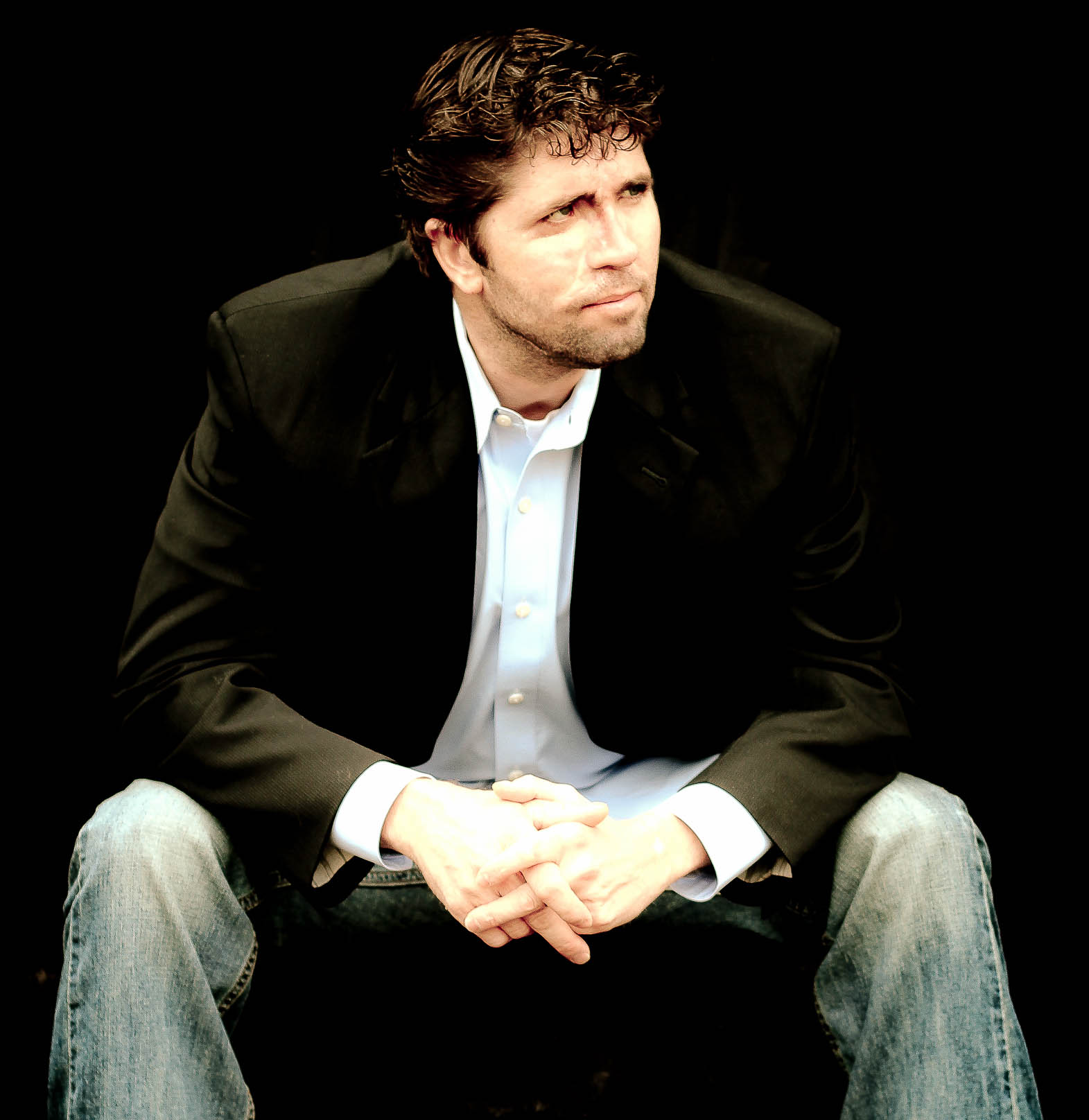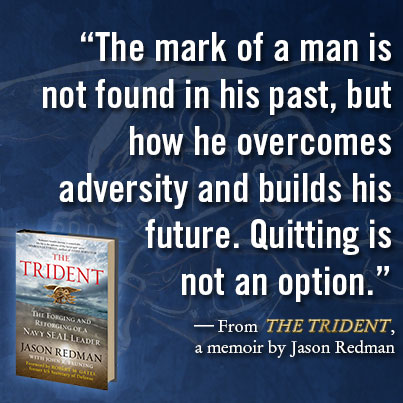 Former Lieutenant Jason Redman spent eleven years as an enlisted Navy SEAL and ten years as a SEAL Officer.
On September 13, 2007, outside of Fallujah, Iraq, LT Redman's Assault Team came under heavy machine gun and small arms fire, and he was severely wounded in the ensuing firefight. While recovering at Bethesda Naval Medical Center, LT Redman wrote and hung a bright orange sign on his door, which became a statement and symbol for wounded warriors everywhere. He was awarded the Bronze Star Medal with Valor, the Purple Heart, the Defense Meritorious Service Medal, two Combat Action Ribbons and the US Army Ranger tab along with numerous other personal and unit awards.
LT Redman is the author of The Trident: The Forging and Reforging of a Navy SEAL Leader, which details lessons learned in leadership and overcoming adversity throughout his Navy SEAL career, his service in Afghanistan and Iraq and his personal journey with his wife Erica and their three children.
Redman retired from the Navy in 2013, and founded Wounded Wear, a Non-Profit organization which supports combat wounded warriors and families of the fallen. In 2014, Redman founded SOF Spoken, a speaking company which focuses on leadership, teamwork, and overcoming adversity for businesses, first responders, sports teams, and government organizations.
Please Watch the following video
---
Manufacturers providing Training

---

Presenters and Instructors
Jim Campbell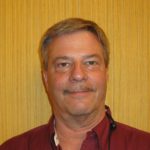 Jim's career began with Sears, Roebuck & Co. in Houston, TX in 1974 as a home appliance servicer. From there, He has worked for major manufacturers such as Maytag and Whirlpool Corporations as a Senior Field Servicer. He also has combined 15 years as an A/C and Heating professional along with appliance skills. Jim has been part of PSA for 10 years and He currently leads the Training & Education Committee, which produces training classes for all levels of appliance diagnostics and repairs.
Carmine D'Alessandro

Carmine D'Alessandro graduated a 2 year Refrigeration/HVAC Training in 1971 and in 1974 attended Advanced Commercial Diagnostics and Technical training presented by Kramer/Trenton Corp. Also, from 1972 through 1979, attended the GM training center for advanced specialized training and diagnostic skills for servicing Frigidaire Brand major appliances and air conditioners of which he received a Master Accreditation. He attended the NASD School of Service Management in 1991. Started his business, Dale's Appliance Service in 1981. In 2003, received a Management and Organization certificate from Rockhurst University. His company is an accredited member of the Better Business Bureau. He received the Presidents award in 1998 and 2005 from PSA and also has his M-CAP , CSM , and EPA certifications and in 2013 became a certified PSA trainer teaching basic electricity, refrigeration, and advanced technologies/diagnostics used in all major appliances. He currently serves on a number of committees. Is chair of the PSA's IT Committee and head up web development. He has held numerous positions on and off the PSA board of directors including past President and is currently Vice President
Anthony Attanasio
As a young man of 22, I started my business, Appliance Doctor, in 1980. Now, over 37 years later, my company is one of the largest independent Appliance repair firms in NYC with over 30 employees. While we all take pride in being skilled technicians, marketing is at the forefront of continued success.
The Appliance Doctor has developed marketing strategies that have sustained the test of time, and for more than three decades I have shared these strategies with PSA members nationwide.
Phil Whitehead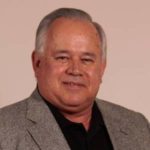 Phil is currently in his second year as President of PSA. He started in the
appliance service business in 1973 as an Appliance Service Technician for
Montgomery Ward. His career with Montgomery Ward span from 1973 to 1985 when he left there and started teaching in a Private Trade School for 5 years.
During his time with Wards, Phil completed the Major Appliance Technology
class at Pikes Peak Community College and received a teaching credentials
with the State of Colorado. After teaching for 5 years at the trade school,
he left and started to work for People's Natural Gas in Monument Colorado as
a technician then became part of the Technical Training Team with the Gas
Company. Phil just recently retired from the Gas Company with 26 years in
the Appliance Technical Training field.
Randy Carney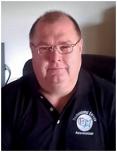 Randy joined Amana Customer Services in November of 1979 and worked in a variety of positions at Amana for the next 22 years. He helped initiate Amana's move into national account sales in 1986 by developing service programs for customer such as Sears, Wal-Mart, Circuit City and Montgomery Ward. As the years rolled on, he accepted responsibilities for Commercial Products service, International Service, OEM support, Technical Services and Tech Line, Training and Publications.
In the fall of 2001, Maytag purchased Amana, and Carney assisted with the development of Maytag Services, accepting a leadership position as Manager, Technical Communications. After Maytag was purchased by Whirlpool in 2006, Carney joined Samsung Electronics and helped develop and refine Samsung's home appliance field service support through the spring of 2010. In 2014, He became the Executive Director of the Professional Service Association.
Ralph Wolff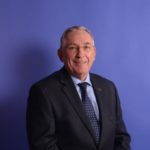 Ralph Wolff served in the US Navy from 1968 to 1972 and was stationed with the fighter squadron VF33 aboard the USS Independence. Ralph has been in the major appliance / HVAC sales and service since 1975. He has two retail stores and employs over 24 technicians, CSR's, sales men and delivery personal. Ralph holds current industry certifications as Certified Master Technician, NATE Heating, Cooling and Air Flow, Certified Service Center and Certified Service Manager, New Jersey State Certified Master HVAC Technician and holds a Certificate of Entrepreneurship from the Goldman Sacks 10KSB program graduating from the Community College of Philadelphia. Ralph is the past President of the Professional Service Association (PSA) and currently holds the position of Industry Relations Chairman and Director of Finance for PSA.
Linda Knudsen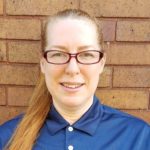 Being in the service industry for many years, I've learned it constantly changes. My focus has been learning the diverse parts of our industry. I've worked for 2 manufacturers as a field service manager, with parts distributors, and 2 different servicing dealers as a technician. Another large dealer, I managed a large service dept with 13 techs, plus support staff. I'm currently a field service manger for Asurion. It all started when I married a technician, who wanted to start his own business. We co-owned a small service company in the early 80's, for many years in a remote market, which we started from nothing. There are always challenges in our industry and opportunities to either learn, change or grow from those situations. Attending tech school, and other training over the years provided me the with a solid background. I've learned from many over the years, fellow associates, further training and experiences. I'm most proud of my role as a technician, since the earlier years we're very tough as a female in the industry. Making everyone comfortable with my ability, showing confidence, and the difference between aggressive and assertive. A key focus I have, is always being professional, which has earned me top ratings with customers and regard in the industry. I'm blessed to share my expertise, as I realize there's more than one way to achieve something, dedication and hard work, and keeping our priority to care about the customer. I'm always excited to share my knowledge and keep my ear to the rest of you that share as well, the other exciting thing is learning from our peers. I'm looking forward to seeing everyone at the PSA convention.
Mark Maupin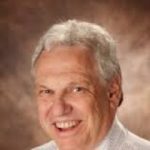 Mark Maupin Lives in Michigan with his wife Karen. Mark has an extensive roster of long-term service-related customers.He only focuses on service-related businesses that deal directly with the consumer. He's an expert on obtaining maximum lead results for these businesses.
Some of service industries he specializes in are: appliance repair, dumpster rental, roofing, siding, home windows, window cleaning, and towing.
Mark makes sure that his customers maintain good reputations online (with professional reputation management & branding services).
He has taught internet marketing at two colleges and hosted numerous workshops for small to mid-sized business owners.
Robert C. Goldberg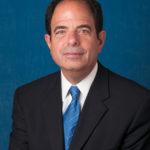 Robert Goldberg is Of Counsel with the firm of Schoenberg, Finkel, Newman & Rosenberg, LLC, located in Chicago, Illinois. Mr. Goldberg is a recognized authority in the area of trade regulation, antitrust, franchising, distribution channels, contract relations, and complex litigation. He is honored to advise several major corporations and numerous trade associations, including the Business Technology Association, Retail Solutions Providers Association, North American Retail Dealers Association, Independent Systems Dealers Association, Association of Independent Mailing Equipment Dealers, and the Illinois School Transportation Association.
Mr. Goldberg served as an Assistant Attorney General in the Antitrust Division as well as a staff attorney for the Federal Trade Commission prior to entering private practice.
Lester Good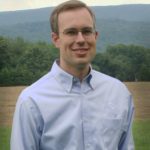 Lester Good is a recent addition to the PSA Certification Committee and is involved in helping to revise the test. Ten years ago he was a young man from the Midwest, recently arrived in Pennsylvania, starting a brand new job in the appliance repair industry with no experience to draw on. His good people skills and great sense of humor served him well as he learned the industry from the ground up. His first six years were spent as a technician on the road before transitioning to the position of Service Manager for the past four years with Martin Appliance, a sales and service company with six locations and twenty-seven techs. He lives in the Blue Mountain region of south eastern Pennsylvania with his wife and three daughters.
Dean Landers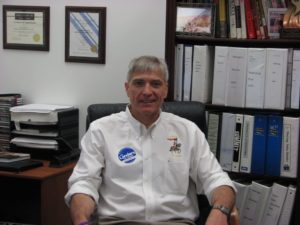 Industry speaker, author, and consultant.
Creator and author of The Original Blue Book Major Appliance Job Rate Guide (the national pricing tool for the appliance service industry), and GLEEPS! soft skills for technician and Customer Service Rep training.
Owner and founder of Landers Appliance, Inc. a multiple award winning service company in Baltimore.
Owner of Dean M. Landers Consulting, LLC
Peer group founder, program director and facilitator.
Conference and industry event speaker including Key Note's at Appliance TechTalk convention 1994 and Appliance Service Training Institute in 2013.
Partner in Service Company Solutions, the creators of MyPartsHelp.com and the electronic Blue Book.
Chairman of Youth 180, an organization that encourages abstinence to teens throughout the Greater Baltimore Area public and private schools.
Mentor of young men without fathers in the home through Life Coaches, a Baltimore City Young Life ministry.
Locations coordinator, Bible study and prayer group leader for Baltimore City Bible Church, a church plant.
Past president of the United Servicers Association.
Past member of the National Federal of Independent Business Maryland Leadership Council.
Past legislative chairman of the Maryland Alliance for Fair Competition, a utility watch dog group.
Married to Tricia Milan. Five children, three sons in law, two daughters in law, 22 grandchildren and counting!
Chase Cycak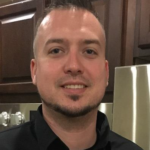 Field Service Manager – Asurion . Chase Manages the service network in the state of TX.
Glade Ross
President, CEO and Chief Programmer at Rossware Computing, Inc. Glade is a former service company owner himself (Aardvark Appliance Service, San Juan Capistrano, CA). It was in his former business that Glade first began developing ServiceDesk. It proved an excellent environment in which to hone the particular set of features and methods that meet the needs — not to mention convenience — of genuine service operations.
Carolina Bellino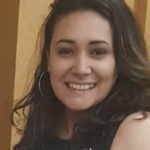 Carolina is the founder of ServiceMax Appliance Repair in Georgia. Her introduction to the appliance industry began eight years ago when she came to America as an intern and served as a billing specialist at an appliance service company in the Atlanta area. Immersing herself in the American culture and learning about the appliance industry was invaluable for beginning her own appliance company. For the past four years, Carolina has run her appliance repair business in the outskirts of Atlanta. She gives a lot of credit to the support she found in PSA. For the past year Carolina has served as a Board Member for PSA, and is a dynamic part of their instructors team. You will be able to take one of her classes in this NASC2017.
Nathaniel Perkins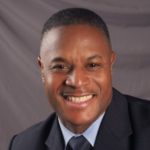 Experienced accounting professional with a track record of making a direct impact on a company's success. Ability to work within demanding accounting cycles to meet month-end closing deadlines. On a personal level I am even-tempered, kind, and a self-motivated individual who can work well both within a team or individually.
Specialties: accounting, budgeting, payroll, finance, public speaking, personal development, leadership coach, counselor, and instructor.
Robert Behr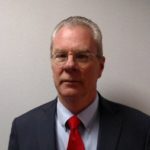 A resourceful professional with over 20 years General, Operations, Logistics, Fleet Management and Training Management experience primarily in the services industry. Held P&L responsibilities. Expertise in initiating projects and programs that boost efficiency and productivity while identifying new avenues of business for the company. A true Turnaround Champion with proven skills in analysis, organization, strategic planning, troubleshooting, budgeting, conceptualizing, building and improvement of operations through policies that promote a team-based work atmosphere, creative thinking, superior customer service and a positive effect on the corporate bottom line.
Giovanni Livia

Marketing Consultant – TrueSMB Services LTD
Graduated from CUNY in 2007 and Received a BA in Business management.
For the last ten years I have been a marketing consultant. I have specialized in the areas of SEO, Google Adwords and Facebook Ads. I have demonstrated success in managing and implementing these strategies for small and mid-sized companies and have built transparency with all my clients with a main emphasis on ROI.
Dr. Stephen Genthner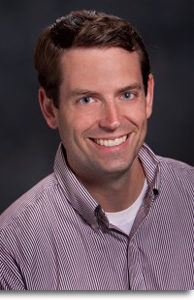 Dr. Stephen Genthner has long utilized Chiropractic healthcare. He credits his grandfather with introducing his family to Chiropractic and encouraging him to receive his first adjusted when he was 11 years old. He believes that everyone has the right to live a more vibrant and abundant life than they can imagine, and knows that Chiropractic care and learning to live healthy are the most essential ingredients in achieving great health.
Dr. Steve graduated with a BS in Clinical Sciences from Keuka College and his doctorate from New York Chiropractic College with recognition from the Phi Chi Omega Honors Society. He has been honored to serve Hampton Roads since 2009. Dr. Steve is a proud member of the Unified Virginia Chiropractic Association, TLC4Superteams, Olde Towne Business Association, and BNI.
Memberships
International Chiropractic Pediatric Association icpa4kids.com
Virginia Chiropractic Association VirginiaChiropractic.org